Panasonic PT-LS26EAS1 DLP projector
Panasonic PT-LS26EAS1 DLP projector
Brand :

Panasonic

Product Code :

PT-LS26EAS1

Availability :

In Stock
₹28,000.00

₹26,999.00

3% Off

(You Save ₹1001)

Ex Tax:

₹26,999.00
With a manufacturer warranty of 2 years and a 3-month lamp warranty, the Panasonic PT-LS26EAS1 LCD Business Projector makes sure of doubling your profits and provides a long useful life.This projector can be used at your home to convert your living room into a mini movie theatre. This Panasonic projector is easy to install and will change the ambience of your room to that of a movie hall. They provide the largest possible picture inside homes or can produce smaller images to replace a normal television that takes up more room. Gone are the days when projectors were meant for professional use and used to cost a bomb. The table top projection type ensures the right brightness and a good focus to produce a sharp image quality. This smart LCD projector can be used for business meetings as well. Every time you switch on this projector you will be blown away by the clear picture quality and great resolution. These projectors from the house of Panasonic help you to create the right ambience for movies to board meetings and help you achieve the best results in whatever you choose to do.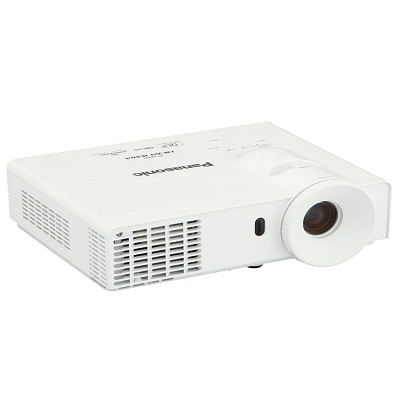 Lamp
The 220W lamp of this projector has a high projection index and will last you really long. You do not need to worry about the lamp hours as maximum effort has been given to save the lamp light whenever and wherever possible to make your Panasonic PT-LS26EAS1 LCD Business Projector lamp last longer. Despite, it should be noted that lamp life results will vary depending on environmental conditions and usage.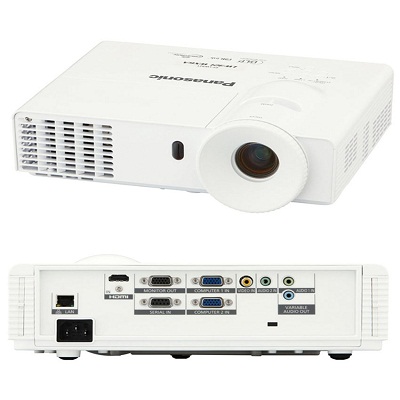 Lamp Replacement
You can always change the lamp of the projector according to the use and requirements. You can manually replace the exhausted lamp with the new one if you know how to replace one. Once the replacement is done, the used projector will again perform like a new one with its varied colours and HD quality content.
Connectivity Options
Seamless streaming of digital content through this projector is what makes it unique. There are HDMI output ports that support HDMI compliant devices. Now you can connect any HDMI compliant device to this Panasonic PT-LS26EAS1 LCD Business Projector and watch movies in Full HD quality.
Projector Maintenance
You need to maintain your projector in the best way possible to keep it serving you for years to come. Clean the projection window and obstacle sensor periodically. You also need to clean the air filter and air vents to prevent the projector from overheating due to blocked ventilation. To remove dust or dirt, use a soft, dry, lint-free cloth. Make sure the power cord is detached from the Panasonic PT-LS26EAS1 LCD Business Projector.
Picture Quality
If you want to have that perfect cinematic experience of an HD film in a movie theatre, then this is the product where your search ends. The native resolution that will be rendered by this Panasonic PT-LS26EAS1 LCD Business Projector is 1080pixels (1920 x 1080 pixels) with a contrast ratio of 208.334027777778. It can display billion colours through its magnificent lens. The LCD projection system along with 2500 lumen will be a treat to your eyes.
Projectors
Brightness
2,600 lm (lamp power: High)
Contrast Ratio
3000:1
Power Consumption
287 W (0.47 W in Eco standby mode*1, 7.1 W in Serial standby mode.)
Power Supply (Voltage/Hz)
100 - 240 V AC, 50/60 Hz
Resolution — Native
SVGA(800x600)DLP
Screen Size
0.76-7.62 m (30-300 inch
Supplied accessories
Power cord x 1*5, wireless remote control unit, batteries (AAA/R03/LR03 type × 2), VGA cable x 1, filter cover, software CD-ROM (Logo Transfer Software)
Weight
Dimensions (W × H × D)------ 349 x 105 x 247 mm (13.7" x 4.1" x 9.7") (with legs at shortest position, not including protruding parts) Weight----- Approximately 2.90 kg (6.39 lbs)